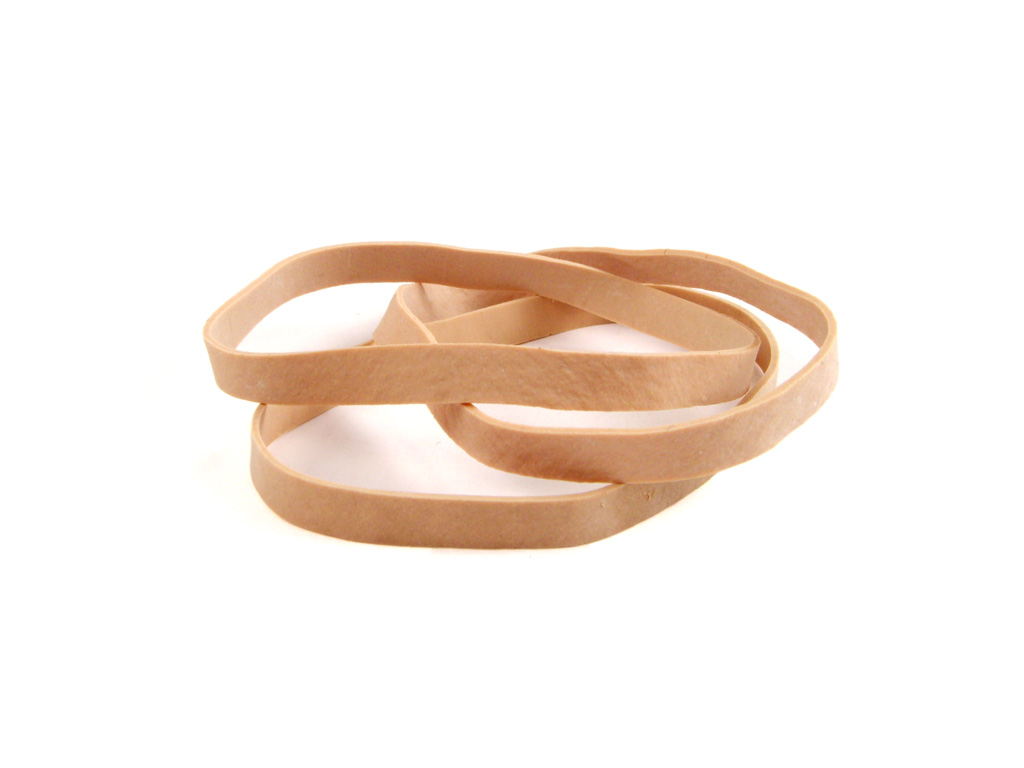 As everyday items go, Rubber Bands are one of those things that no one seems to buy but everybody has. They usually linger in the bottom of our kitchen drawers waiting for a new purpose and usually found only at the end of it's life, perished and useless.
We can all think of things to do with bran-spanking new rubber bands. If not, visit
Wisebread.com
. They have managed to compile a list of 52 uses for Rubber Bands.
Incredible, right? Some are actually quite interesting, or at least worth a try. My favorite is number 30 - A sliced apple keeper. The concept is simple enough, once you've sliced up the apple, put it back together and secure it with a rubber band. This will keep the pieces together and stop them from yellowing. I'll let you know how well this works.
Real Simple offers us yet another usage for our
Rubber Bands - Earring Backings.
This is a wonderful idea. Yes, I am fully aware that you can buy 20 of those little Earnuts or butterflies things for under 2$ but the objective here is to reduce and reuse.
What you need
: a rubber band, scissors
How to
: Cut your rubber band in half - you now have a long strip of rubber. Cut the strip into squares - these are you're new backings. Once you've selected the perfect earrings for your outfit, secure them by pushing the end trough a rubber backing. Voilà!
What do you think? Would you be willing to try this out?
As for me, I'm sticking to my clip-on and/or screw-on vintage earrings.
Take Care!